Open Source Vue.js Component Analysis for Front-end Developers
Analyze and optimize your Vue.js components with ease using Berryjam. Save time communicating and effort in development to create better, more efficient code.
What is Berryjam?
With Berryjam, you can instantly monitor your project's component usage and inefficiency and take action to improve your codes. It simplifies communication among front-end teams, allowing you to understand components's relationships easily.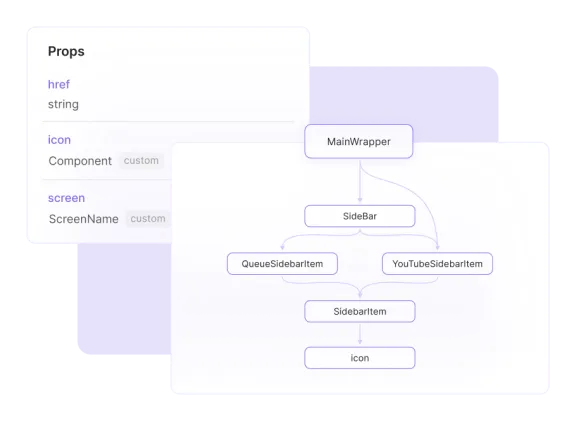 Component visibility, less communication
Identify and analyze components from codebase easily
With our component gallery, you or your team can view or search for components quickly. Find out each component usage, know its props and understand its relationship to other components. Spend less time communicating and more time improving your Vue.js applications.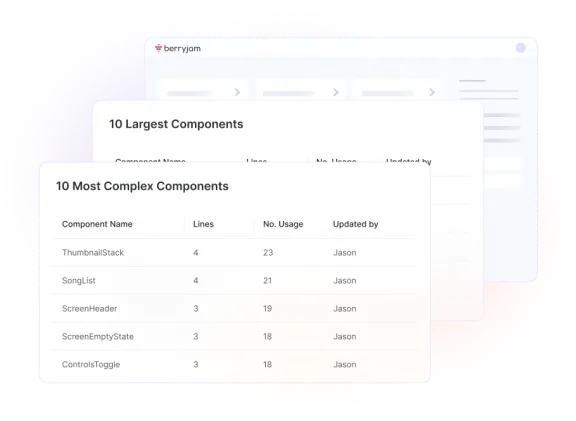 Better code quality, maintain easily
Optimize your Vue.js app with data-driven insights.
Berrjam's analytics platform provides recommendations on which components should be merged, where the components originate from and how they relate to one another. Use this data to communicate with your team, optimize performance, and build better components.
Open to contribute, Free to use anywhere
Be a part of our community, join us in growing Berryjam
Berryjam's scanning logic is open source under MIT license. Whether you are a front-end or a back-end developer, you are welcomed to join our community driven project. Help build an ever evolving Vue.js component analyzer that will support teams of all sizes manage UI components more effectively.
Analyze your codes in seconds
As developers ourselves, we understand how frustrating it is to use new products. So we design the experience of using Berryjam to be as easy and smooth as possible.
1. Register and create your workspace
2. Open your preferred terminal
3. Run a single CLI command to start scanning
4. View your analytics result on Berryjam Cloud
Ready to analyze your first project?
Berryjam Cloud Service
Scan with Open Source Berryjam